ACCESSORIES
Colour Gown - Medium Fit
High quality, easy to slip over clothing and 100% water repellent, it effectively protects clothing for complete comfort and confidence when colouring at home.
What Josh created this for...The right tools make all the difference. Designed by Josh following countless customer requests, this durable long, black gown is styled with full-length sleeves, adjustable velcro at the collar and a tie-fastener on the hip.
Expert

Protective

Machine Washable
Availability
Out of Stock
Delivery & Returns
Guarantee
Josh Talks Accessories
"I designed my accessories kit to include the tools I use every day when I am working."
Accolades
A new extension to our best-selling accessories range.
Full of
Colour Gown
Colour Match
Not sure on your shade match? Try our free consultation tools
Find your shade
What our clients say:
"Love this gown. Protects my clothes brilliantly. I highly recommend it to anyone that does their hair at home. Makes life so much easier."
How to use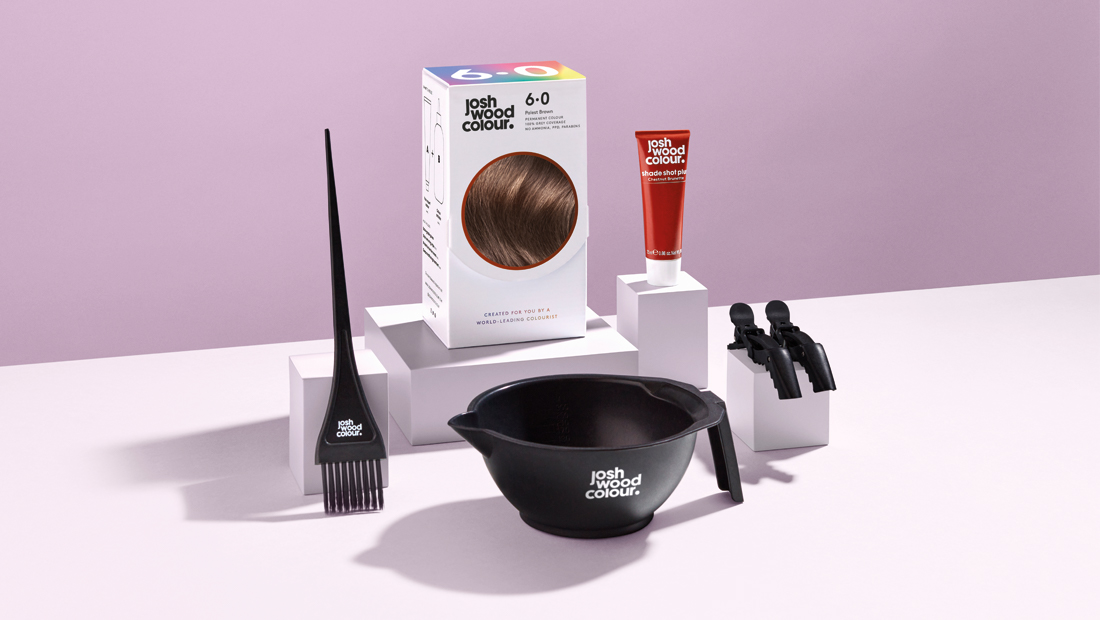 How to use
How to use video coming soon - watch this space.
Worth noting
Your shade before
Your shade after
Colour Results Scale
Match your shade below to see how it could transform
Ingredients
Delivery & Returns
Guarantee
Worth noting
Standard Delivery - Orders typically arrive within 4 - 5 days
Fulfilled by Royal Mail (not tracked)
- FREE for orders of £30 and over
- £4 for orders under £30

Express Delivery - Orders typically arrive within 1 - 2 days
Fulfilled by DPD (tracked)
- £7 for all orders
International Delivery (3 - 5 days):
Fulfilled by DHL (tracked)
- £16 for all orders
(Please visit our Delivery & Returns page for full details on countries we currently deliver to and returns procedure.)
We are all about feel good hair. If you don't feel great about one of our products—one of our expert team will consult with you to find a solution you do love. And if you're still not happy? We'll refund your money on your first box, 100%.
Please choose a shade shot
Shade Shot enhances the tones for a colour finish as unique as you are, when mixed into your Permanent Colour Kit.