Permanent Colour 8.0 Dark Blonde + Toner
See other
colours
Say goodbye to greys and hello to award-winning dark blonde permanent hair colour that is kind to hair. Ammonia-free gentle hair colour, full of natural ingredients for a super shiny, well conditioned finish with 100% grey coverage. Combine with a Shade Shot Toner to achieve multi dimensional tones with truly personalised, unique hair colour results. 100% Vegan hair colour. 
Pair with Champagne Blonde Shade Shot Toner for sun-kissed tones, or Icy Blonde Shade Shot Toner for a brass-free finish.
What Josh formulated this for​....gives an expert, natural-looking colour finish and 100% grey coverage.
Josh's advice​...if your aim is to cover grown out roots, only apply permanent colour to the regrowth. Apply a ​Gloss​ to mid-lengths and ends afterwards for a natural, blended finish. Do not apply permanent colour over highlighted or balayage mid-lengths and ends, it will colour over and remove this effect from your hair.
If you have no colour in your hair and want all-over colour, apply permanent colour to your roots and mid-lengths, only colouring your ends for the last 10 minutes of development time for a freshly-coloured salon finish.
For more help, our Client Delight team is always ready via the icon on the bottom right of your screen. For tutorials and advice try our ​blog​, or consider a ​free personal video appointment​.
Discover the full  blonde collection. 
Elevate your home hair colour experience and upgrade to the Miracle System. Colour your way to stronger, softer, healthier hair.
Shine Complex

Natural Looking

100% coverage

NO ammonia
Pairs Well With
BESTSELLER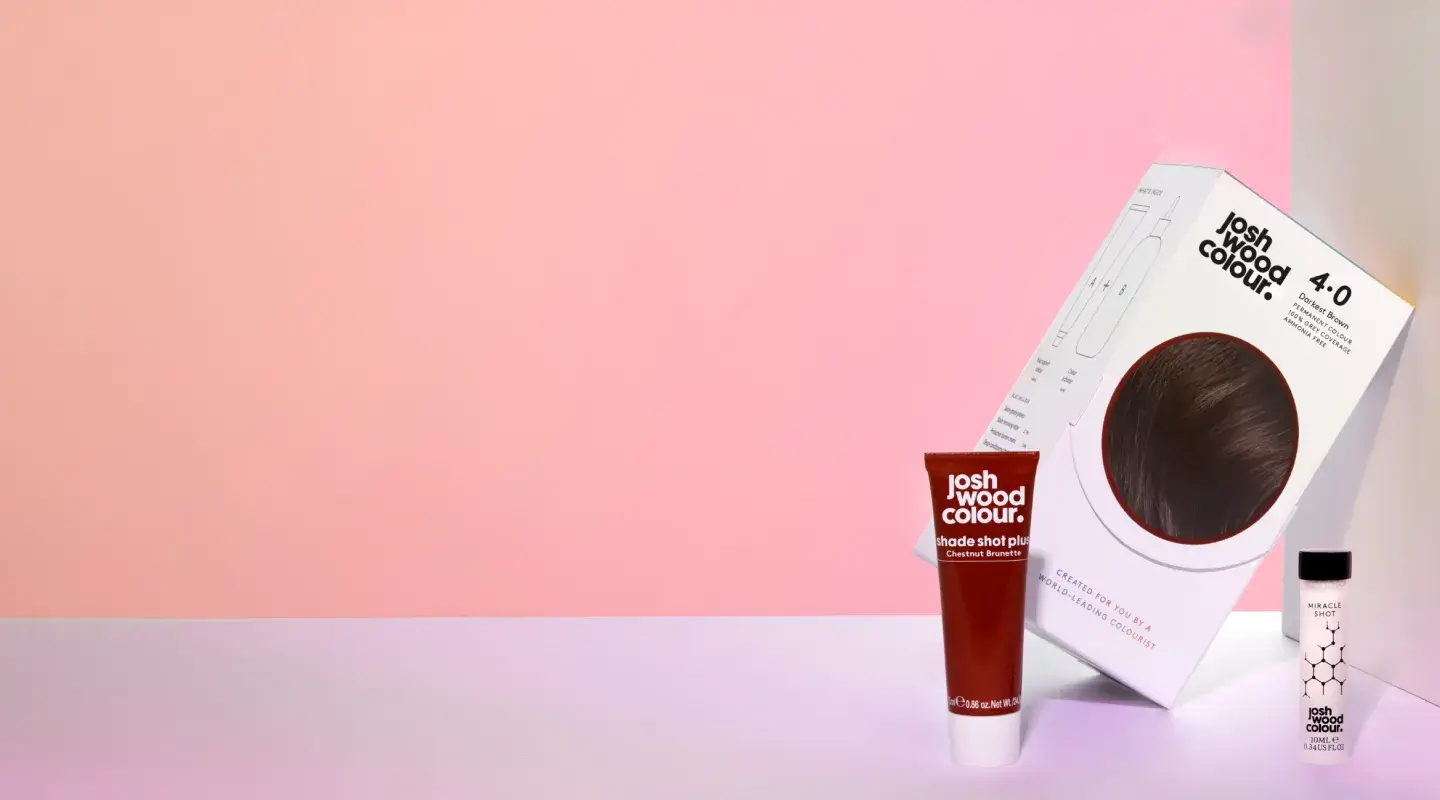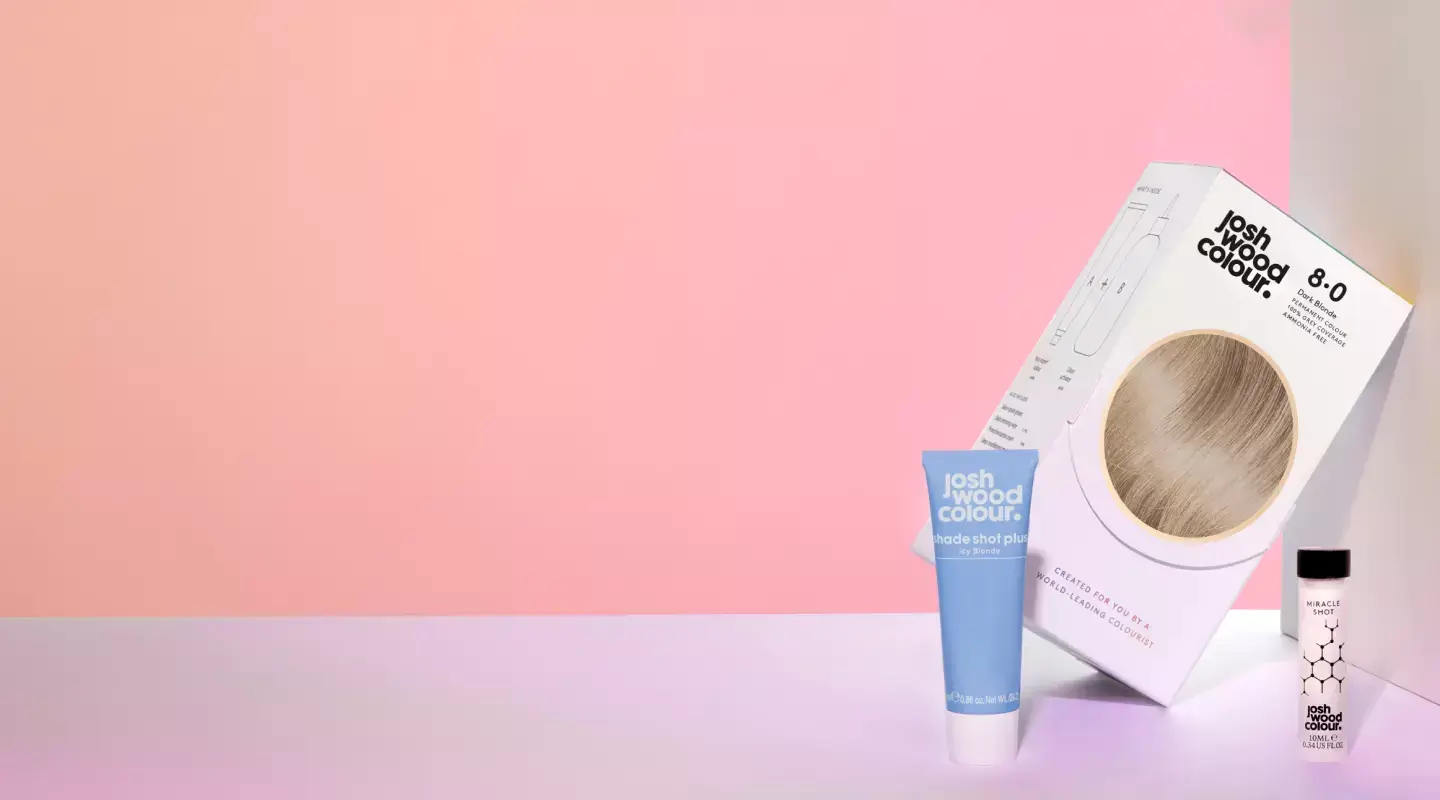 FREE GIFT Starter Kit
15% off every treatment
FREE shipping, every time
Josh Talks Colour
I created the Permanent Colour Kit so you can achieve 100% grey coverage and glossy colour that's kind to hair, wherever you are.
4.4
4.4 star rating
583 Reviews
4.4
4.4 star rating
583 Reviews
Thank you for posting a review!
We value your input. Share your review so everyone else can enjoy it too.
Thank you for posting a review!
Your review was sent successfully and is now waiting for our staff to publish it.
Thank you for posting a question!
Please click on the link in the confirmation email we just sent you to submit your question.

Your question will appear on the site once someone answers it.
Filter Reviews
Hair
Results
Coverage
Colour
Shade
Looks
Feels
Blonde
Smell
Quality
Packaging
Use
...
Value
Formula
Expectations
Conditioner
Smooth
Compliments
Box
Instructions
Scalp
Texture
Touch
Grey
Hair
Results
Coverage
...
5.0 star rating

4.0 star rating

3.0 star rating

2.0 star rating

1.0 star rating
Home colour newbie- amazing colour, all grey gone now
Review by Nic H. on 25 May 2020
review stating Home colour newbie- amazing colour, all grey gone now
I have never ever coloured my own hair but after 10 weeks in lockdown I decided to have a go as I was fed up of looking at my grey roots.
I used the 8.0 permanent colour, watched an instruction video on youtube and crossed my fingers and hoped for the best. I am so happy (and relieved) the grey is gone and the overall colour of my hair is very similar to my hair after my usual hairdresser has coloured it. I have reordered already with the colour shot for next time.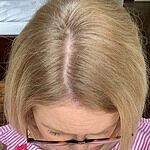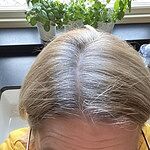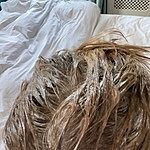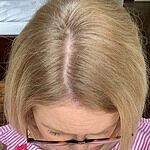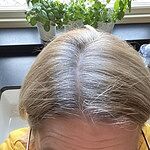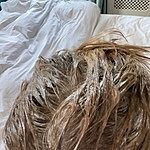 On Permanent Colour 8.0 Dark Blonde + Toner
Good colour.
Review by Kim I. on 7 May 2020
review stating Good colour.
As I am not experienced in colouring my hair, I had to enlist the assistance of my husband. He regularly washes our three dogs in the outdoor shower known as Mr. Mike's Poodle Parlour. So today, Mr. Mike's Poodle Parlour had it's first human client. Here is my review.

Things did not get off to a great start as Mr. Mike grappled with the rubber gloves provided until one of them snapped in two.

Sectioning my hair into quarters was an unpleasant experience best glossed over at this stage.

Mr. Mike, like many artistes at the top of their game, is quite highly strung. This was demonstrated within the first five minutes of my appointment when he flung the bottle of colour into the sink declaring "You do it your bloody self then!"

After he had had a word with himself and regained his composure he continued with the appointment.

There was none of the usual chatter about "Where are you going on holiday this year?" or "Have you been to the pictures lately?" In fact the rest of the session was carried out in grim silence.

My one comment of "I think you've missed a bit" was answered with "I can't understand what you're saying, your voice is too high-pitched"

Any other whimpering sounds that I made were responded to with a sharp tug on my hair and a low growl.

Mr. Mike's technique is his own, a little rough and ready, not so much smoothing the colour onto my hair with his fingers as scrubbing it into my scalp but all great artists have their little foibles..

On the several occasions when he dropped something, he seemed to have forgotten that he was holding my hair as he strode across the room to retrieve the dropped item.

Luckily, the stool I was perched on was on wheels and so I was able to glide after him without suffering hair loss.

I do feel that his experience with muddy dogs has moulded Mr. Mike's technique, possibly to the detriment of his human client.

After he had finished putting colour onto each quarter of my hair, Mr. Mike was determined that he was going to massage it in.
Again, an unpleasant and unnerving moment in this unique experience.

There was no coffee offered, no magazine, no biscuits. Disappointing.

At this point Mr. Mike had to leave the salon to take delivery of a new lawnmower, and has not been seen since.
There is a sound coming from outside of lawn being determinedly cut down to size. Is there no end to his ability?

(Addendum: I can only thank Sweet Baby Jesus and all his angels that I had not booked in for a cut as well as colour!!)

I finished my hair on my own and am actually surprisingly pleased with the results

The Josh Wood colour kit was easy (for most people) to use and the colour has come out evenly.

I am hoping that lockdown will be over before my hair needs colouring again, but if not, I know I can rely on Mr. Mike's Poodle Parlour for a top notch colour and unique customer experience. 🥺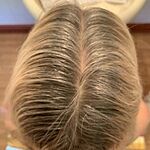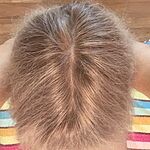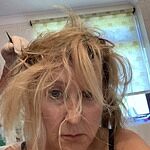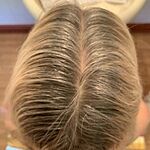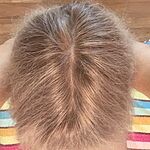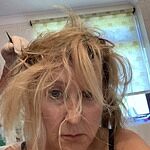 On Permanent Colour 8.0 Dark Blonde + Toner
share
' Share Review by Kim I. on 7 May 2020
facebook
facebook Share Review by Kim I. on 7 May 2020
twitter
twitter Share Review by Kim I. on 7 May 2020
LinkedIn
linkedin Share Review by Kim I. on 7 May 2020
Was this review helpful?
8
0
Great to ride me over between salon trips
Review by Charlotte B. on 19 Jul 2020
review stating Great to ride me over between salon trips
Really great product very happy with the result and perfect to ride me over between trips to the hairdresser due to covid. I usually avoid self dying as I find the colour not great. But the tone was just right and wasn't at all flat like other box dyes I've used.

The bottle made application much easier and I got full coverage with self application. Although once it's easier if you have someone to help!

Hair felt surprisingly soft afterwards and not dry! I think the conditioner was really good!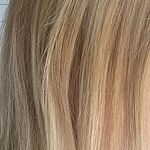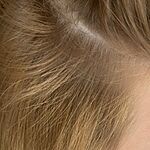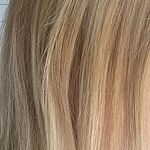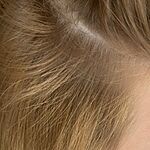 On Permanent Colour 8.0 Dark Blonde + Toner
I would highly recommend!
Review by Hannah R. on 26 May 2020
review stating I would highly recommend!
I purchased this during lockdown as my roots were so bad and it was such a great decision! Firstly, the packaging is beautiful and everything is very clearly labelled. The instructions are very easy to follow. I mixed the colour with the Champagne Blonde Shot and put the colour on my roots for 20 minutes and then on the rest of my hair for the remaining 10 minutes. I wouldn't hesitate to do it again, it was so easy and the results are amazing! My roots have blended perfectly, making the contrast between my roots and the blonde softer - it looks very natural! This hair colour still gives you different tones, rather than just a block colour which I know some dye kits can do. I would definitely purchase again!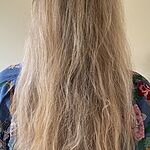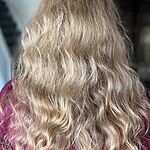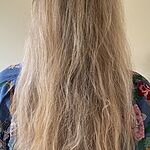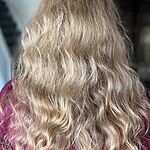 On Permanent Colour 8.0 Dark Blonde + Toner
Hair saviour
Review by Suzannah B. on 23 May 2020
review stating Hair saviour
Just finished doing my hair, bought the 8 with the icy shot, as wasn't really sure what shade to go for. I'm an ashy darker blonde but heavily highlighted, with awful lockdown roots and brassy tones. Products so easy to use, ideal diy application. Fabulous condition after. Wait to see how it settles, may buy a lighter shade next time, do miss my bright highlights at the front, but happy I tried Josh Wood.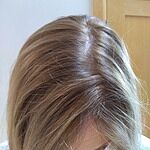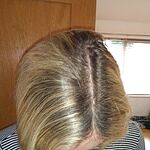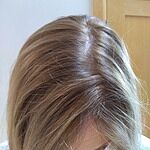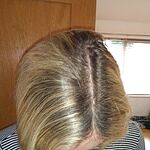 On Permanent Colour 8.0 Dark Blonde + Toner